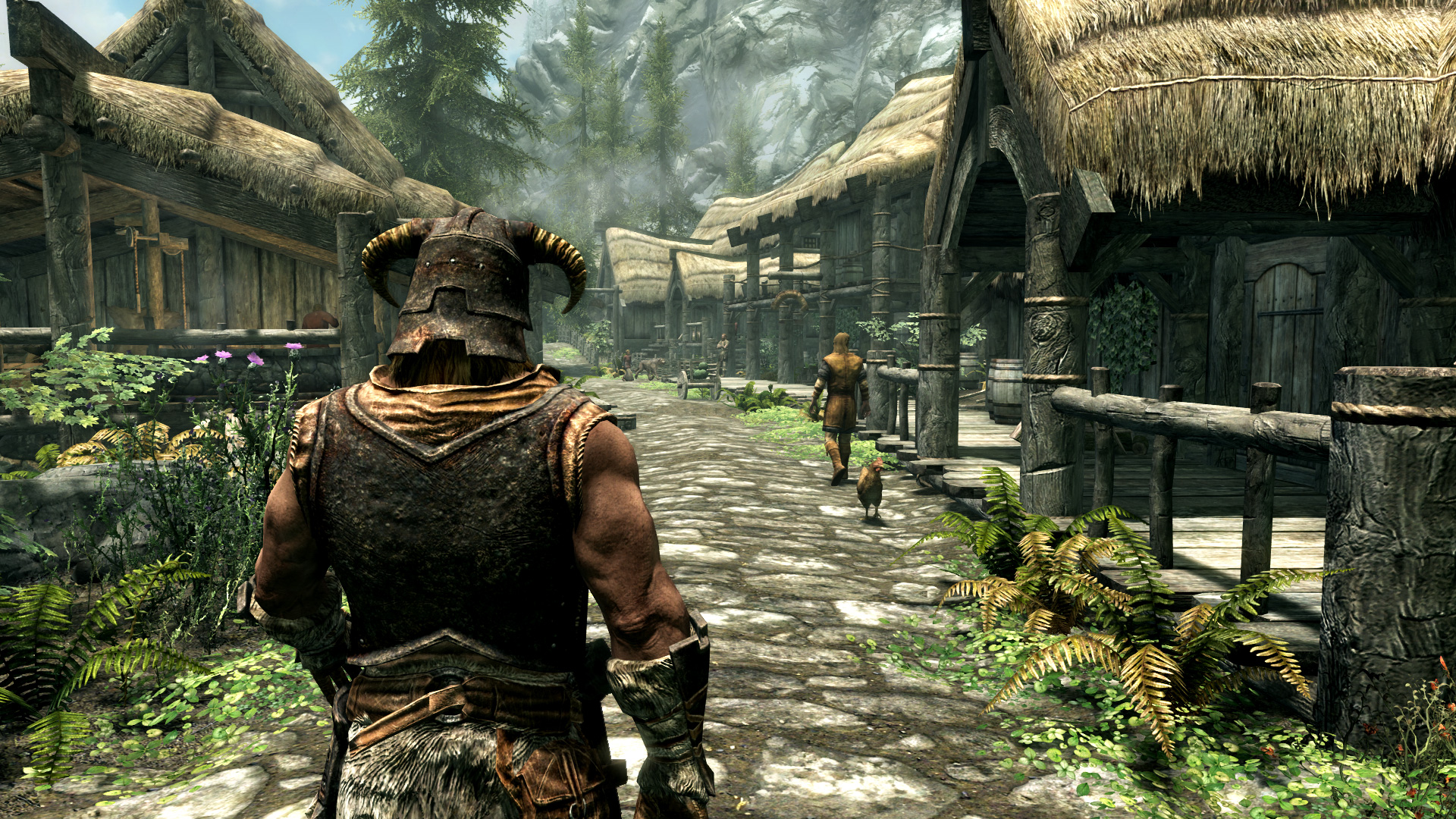 Have you ever played a game and really loved that world? What if there were books that told different stories of adventures and heroes but in a similar setting, you'd probably enjoy them too right?
Well in this new feature, So you've played… I will be picking out amazing games that I have loved to play and recommending to you books that are similar so you can continue to enjoy elements of that world. I think this is a fantastic idea because as someone who spent years gaming (but now "retired"), sometimes putting in 100 hours + into single player games (and definitely some multiplayer ones), I know how you feel if you've played these games too.
To start off I went with a classic game: Skyrim. If you haven't played Skyrim then go and play it immediately, like right now because it's a grade A drug for your mind (but it's safe). I spent about 100-150 hours in the Skyrim world exploring, completing quests and running round as the ever popular elven ranger sneaking my way past bandits and taking down dragons with arrows and dragon-shouts. To emulate the experience of playing Skyrim, I have some books here that I think you will enjoy.
The Shadow of the Gods
John Gwynne's brilliantly crafted book that was released in May this year is as close to a direct Skyrim crossover as we will get. The story is epic and follows three separate points of view as they find their way in a changing world taking on enemies and dealing with unraveling problems.
This is a very Norse-inspired story with more viking terms than you can shake an axe at so you'll be pleased when you meet your first jarl in the land of . There are mythological creatures in this book such as the huge dragon on the cover and others too. The battles are huge and really well written with plenty of realistic detail making it easy for you to picture the battle as you read it. There is magic which is also in Skyrim although it works slightly different but you will appreciate this more or less depending on what character class you played through as.
In terms of races, there aren't elves, khajit or lizardmen but it has lots of people who you might see as nords or bretons. There are plenty of characters who have their own agendas and ones that you're not sure you can trust – a bit like the decision between Kematu and Saadia in Skyrim.
This is also the first in a new trilogy from John so there's no better time to get on this. I really couldn't put it down and can't wait for the next one to come out so I can find out what happens next!
You can add this book to your tbr here: The Shadow of the Gods
A Ritual of Bone
A Ritual of Bone is a self-published book by Lee C Conley who is, apart from a really nice guy, an author with a twisted mind (in a good way!) who likes to write dark stories at night..in the dark…by candlelight!
This is the first book in a series called The Dead Sagas and what you see on the cover is basically what you get. There are undead rising from their graves, taking people in the night and leaving half-eaten body parts as evidence of their dark acts.
If you remember the undead in Skyrim, going into dark caves and turning the brightness up on your game (just me?) then you'll know how tense it can be gripping that axe handle and wishing you had a rocket launcher but then it just wouldn't be Skyrim if you had an RPG now would it.
Lee has written the beginnings of an excellent trilogy in this book which focuses on multiple characters all in different parts of the world and facing different stages of the plague that is terrorising Arnar and dividing its people.
I won't spoil this book but there is another mythological creature that may or may not appear that was in Skyrim and makes a really nice combo with the undead that have a constant presence throughout as people fight for survival in this dark fantasy horror.
I have the second book on my shelf and really need to get back to reading it. Lee is a monster and you'll find out what I mean when you read this book and he has promised me with a Conley guarantee that book two is even better than this!
You can add this book to your tbr here: A Ritual of Bone
A Song of Ice and Fire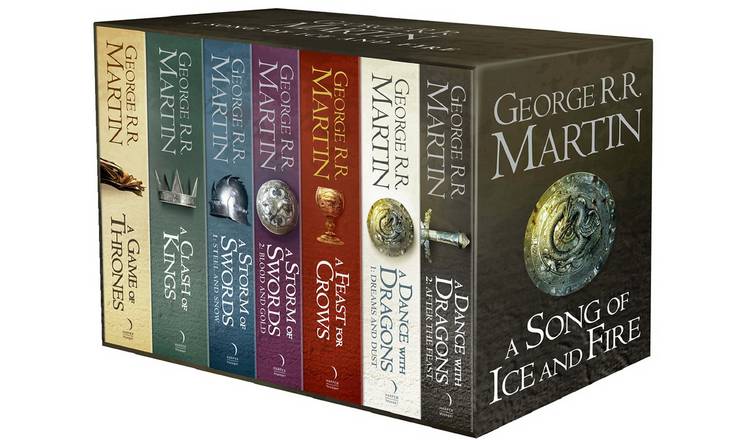 A Song of Ice and Fire also referred to as ASOIAF or Game of Thrones after the popular TV show and the first book in the series.
Now, this is the biggest series recommendation I have for you and this is because a) it's seven books long and b) no-one knows when George R.R Martin is going to finish book 8, not even George.
If you have not read this series (and by magic you haven't seen the show either), then this is something to put onto your tbr. When you first read GoT you will be blown away by the sheer scope the book has as it takes a clean multi-pov story and weaves it across time like a giant chess board. The characters are numerous, the foes devious and the heroes next to none but there is something for everyone to like in this book.
Having said that – this is not a book for younger readers. It has scenes of a sexual nature throughout but the storytelling is really on another level. It's so grand in its worldbuilding that you will get that same feeling you got when you were let loose in Skyrim after going past the bear in the cave and seeing the world for the first time. It really is huge and has some fantasy elements in this series too which unveil themselves the more it goes on.
Epic battles, warring houses and lots of backstabbing fill the pages of these some-what large stories but they're stories you can't afford to miss.
You can add the first book to your tbr here: A Game of Thrones
Hall of Smoke
Hall of Smoke is not a book I have personally read but it was recommended to me by Samantha (@SamanthaKGarner) who herself is a SFF author.
I have Hall of Smoke on my TBR and actually added it earlier this month after seeing someone else recommend it. I've read the blurb for the book and it starts by telling us that the protagonist is able to scream to kill her enemies and immediately it took me back to the dragon shouts in Skyrim (dragon shouts are special shouts your character can perform over a set time period that have special effects, the most common one to YouTube search is Fus Ro Dah and sounds epic). I loved doing the dragon shouts against enemies and for irony, the dragons so a character who can turn her enemies bones to dust by screaming at them is just cool.
This is a story of redemption for the protagonist who is a warrior priestess for the God of War and is banished after refusing to kill a traveler. However, the old gods are dying and new ones are emerging. Where will our protagonist's loyalties lie?
Featuring meddling gods, twists and turns packed into a character driven fantasy story with Keltic, Roman and Norse mythologies and of course magic, this first book sounds fantastic. The good news is book two is expected out in January 2022 so you've got enough time to devour this one first.
You can add this book to your tbr here: Hall of Smoke
Kings of the Wyld
The final book on this list (although I'm sure there are hundreds of books you can put down to Skyrim since it has pretty much everything) is the most light-hearted but by no means poor. The Kings of the Wyld is a fantastic adventure story about a band of mercenaries and the end of the world. Well, the end of their world.
I read this at the end of 2020 and thoroughly loved how it brought together classic fantasy with a lot of new ideas and comedy. This band of mercenaries are lead by their front man, Clay Cooper. Clay's getting the band back together because he really doesn't have much choice in the matter and what follows is a brilliant, fast paced story filled with monsters, fighting, danger and lots of laughs.
The book comes in at 500 pages but you won't take long to finish it because you won't be able to put it down. It's just one fun part to another, one battle to another and one monster to well more than one. It's got great camaraderie between the characters as they've got so much history together which seeps through the passages as they remind each other of their glory days before they got fat and old.
I would recommend this story to everyone who loves fantasy but wants something a little light-hearted but still as epic in action. In Skyrim there are many guilds you can join and this reminds me of the first one you can join in Whiterun where everyone banters each other and you can go and kill shit. Highly recommend.
You can add this book to your tbr here: Kings of the Wyld
---
I hope you enjoyed this and found at least one new book to add to your collection. If you would like to order any of them, be sure to check The Broken Binding first as they're an independent book retailer and you can get 5% off the price by using the code BLURB5. If you like science fiction and fantasy books then consider joining The Oasis Discord here – it's free and has a great community, buddy reads, community reads and much more!

Please let me know if you have any other recommendations for Skyrim in the comments box below and make sure to follow SFF Oasis for our next 'So you've played…' – You never know – the next game might be one of your favourites.