It is time for the third entry in this series and this week we are taking a trip to Hyrule. If you have never played The Legend of Zelda (LoZ) games before then let me give you a quick overview. In these games you play a character called Link (pictured above in many forms) who is generally a nobody but slowly progresses into being the hero of time (or essentially the hero that can defeat a great evil, save Princess Zelda and save the land (Hyrule)). As Link progresses through the story, which is generally open-world, he collects new items (boomerang, bow, mirror shield, hookshot and more) and some new abilities. It's a real classic zero to hero story arc but it works so well. If you haven't played a LoZ game then I suggest that you do because they're amazing games.
Let's look at what books you can read that also have similar themes.
---
The Hobbit
The Hobbit is one of my favourite ever books (next to Ready Player One) for the sheer enjoyment of its story and how well it is written. This book is a decent 365 pages long but not as thick as it's younger kin in the form of Lord of the Rings, making it a nice read. If you don't know anything about The Hobbit or have found yourself put off by the name Tolkien then don't be – this story is about a Hobbit called Bilbo Baggins who finds himself pulled into a heist story with 13 dwarves and a wizard. The mark is a giant, fire breathing dragon and the treasure is well.. 1/13th's worth of treasure – providing that Bilbo Baggins can assist the dwarves with breaking back into their mountain in which the dragon sleeps on top of their possessions.
There are quite a lot of comparisons with LoZ in this book. You've got a big monster, you've got treasure (like rupees), magical items, giant eagles, monsters, magic and the lay of the land with mountains, various enemies and just that classic fantasy feel to it. This had to go first for those many reasons.
You can buy The Hobbit at The Broken Binding here and use code BLURB5 for 5% off this and any further orders.
You can also buy The Hobbit from Amazon UK or Amazon US.
---
The Harry Potter series
First of all let's just separate Potter from Rowling – her views on a certain community are not Harry's views and so let's just focus on the brilliant stories that a lot of us enjoy. For those of you who might not have read any of the seven Harry Potter stories, they revolve around a boy called Harry who finds out he is a wizard and must attend wizard school. Each book focuses on a year at the school and each year he gains new equipment, gadgets or spells while defeating various enemies, large, small and Slitherin. Then at the end of the books he faces off against his own "end boss".
This is very much like LoZ because as you play through any of the games, Link collects new items from dungeons and defeats various enemies, almost like sub-bosses until he faces off against the game's "end boss". I personally love the Harry Potter stories but I haven't re-read them since they were originally released! It's something I really want to rectify because they're such easy and beautifully written reads. As Harry grows, the stories evolve from a children's story to a darker tale.
You can buy The Harry Potter series on Amazon UK or Amazon US.
---
Redwall
Redwall. This is a book that I haven't read yet but really want to since it seems to be loved by everyone. The story is about a young apprentice monk called Matthias who goes on a quest to recover a legendary lost weapon to defeat a great evil threatening his home. Matthias is a mouse and the great evil is a rat called Cluny the Scourge.
This definitely has that character arc of zero to hero as our protagonist Matthias is a bumbling nobody and (I assume) eventually goes through lots of dangerous situations to defeat Cluny and save his village and its inhabitants. This story is currently sitting on Goodreads with an average rating of 4.10 after more than 112,000 ratings. Be warned though – this is book one of twenty-two. Yes, 22 books. There is also talk that Netflix are producing a series based on the bestselling books so maybe a good excuse to get through these…
You can buy Redwall on Amazon UK or Amazon US.
---
The Land series
I asked my friend Gary for a recommendation of a book that is like LoZ since we played games together growing up and until very recently too. I know he knows his games and he said that for this comparison it was tricky but he recommended The Land series by Aleron Kong. He listens to a lot of these kinds of audiobooks and by this I mean LITRPG (Like a book version of a role-playing game) books.
The story follows a character called Richter. Richter is tricked into a world of banished gods, demons, goblins, sprites and magic and he must learn to meet the perils of The Land and begin to forge his own kingdom. There are powerful creatures and factions hell-bent on his destruction and he will need to forge alliances to survive.
I can see the similarities. Whilst Link isn't *normally transported to a world, he does generally have to deal with other characters and forge alliances (although these are normally on rails as in there is no way to fail getting the alliance). You have Gorons, Zoras and the Kokiri to name a few in the various games and this has plenty of different races to get involved in. This is the first book in an eight book series and sits on Goodreads with an average rating of 4.07 after 23,000+ ratings.

*A Link to the Past sees Link transported to a new world.
You can buy The Land on Amazon UK or Amazon US.
---
Percy Jackson and the Lightning Thief
Percy Jackson and the Lightning Thief is a classic story that kicks off a five book series featuring half boy, half god, Percy Jackson. Percy is a normal boy attending boarding school when he finds himself accused of stealing Zeus's lightning bolt. He doesn't even know the gods exist when he is attacked and finds himself whisked away to Camp Half-Blood which is a summer school for demi-gods.
These books are very well received because like the Harry Potter books, they're full of easy-to-follow action and likeable characters. Percy struggles with dyslexia and has ADHD which considering this book was first published in the middle of 2005 shows that Rick Riordan was way ahead of the majority of the book world when he made his protagonist relatable for so many children.
This is a story which focuses on a young boy (like Link) who finds out that he needs to clear his name and defeat foes much bigger and stronger than him (like Link) using new weapons and friends (you can see where I'm going here). This book also features various Olympian gods, both good and bad ones, monsters and character growth which is essential if we're comparing this story to that of the Hero of Time.
You can get book one of the Percy Jackson series on Amazon UK or Amazon US.
---
The Dragonbone Chair
The Dragonbone Chair by Tad Williams is the first book in the trilogy Memory, Sorrow and Thorn. In this story the High King lies dying and with his death, the Storm King, the undead ruler of the elf-like Sithi, seizes the chance to regain his lost realm through a pact with the new king. Knowing the consequences of this bargain, the king's younger brother joins with a small group of scholars, the League of the Scroll, to confront the true danger threatening the land.
So we've got a classic evil in the form of the Storm King (cool name by the way) and he rules the elf-like Sithi who are a different race so these two things are comparable to King Ganon and his Gerudo people. The story gives us a hero in the form of Simon, a kitchen boy from the royal castle who is unknowingly apprenticed to a member of the League. He is sent on a quest that offers the only hope of salvation, a deadly riddle concerning long-lost swords of power. Will Simon be able to save the land of Osten Ard or will it be taken over by Sithi?

This just reminds me of Ganon taking over Hyrule in any of the LoZ games and I've actually added this to my after finding it because it sounds really good.
You can buy The Dragonbone Chair from The Broken Binding here and use code BLURB5 to save money on all your orders, forever.
You can also get The Dragonbone Chair on Amazon UK or Amazon US.
---
The Runelords
The Sum of All Men is the first book in the series, Runelords. It's a book I almost didn't add as I struggled to find stories that encompassed what LoZ was about but this actually turns out to be very similar so I was happy to recommend it.
This story features a young man on a journey to ask a princess for her hand in marriage when he and his bodyguard notice two assassins tracking the King. Racing to warn the King, the pair realise that more is in danger than just the King. The royal family and their whole world is in threat from an evil power. This is literally what LoZ is about.
Released in 1998 and sitting on Goodreads with an average rating of 3.76 after 18,000 ratings this is one of the older books on the list but sounds like a good adventure. There are a total of nine books in this series.
You can buy this book from Amazon UK or Amazon US.
---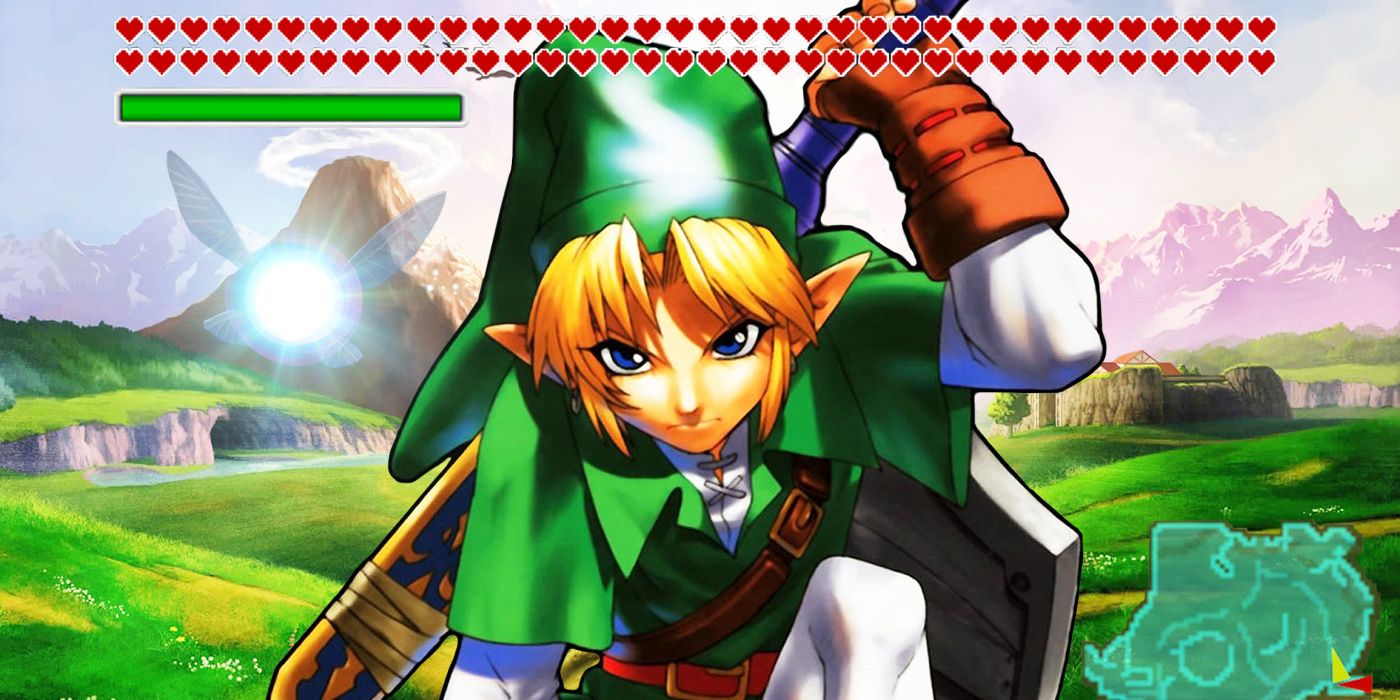 I actually found this entry really tricky. I didn't want to suggest a copy of someone else's list and so had to dig deep to find some of these books. There were of course some that almost made the list – The Wheel of Time for example but I just didn't personally see enough similarities other than 'epic adventure' for me to want to recommend it here.
If you like science fiction and fantasy books then consider joining The Oasis Discord here – it's free and has a great community, buddy reads, community reads and much more!
If you have any you think I've missed, let me know in the comments below! Next week you can expect another entry of So You've Played so keep your eyes peeled…