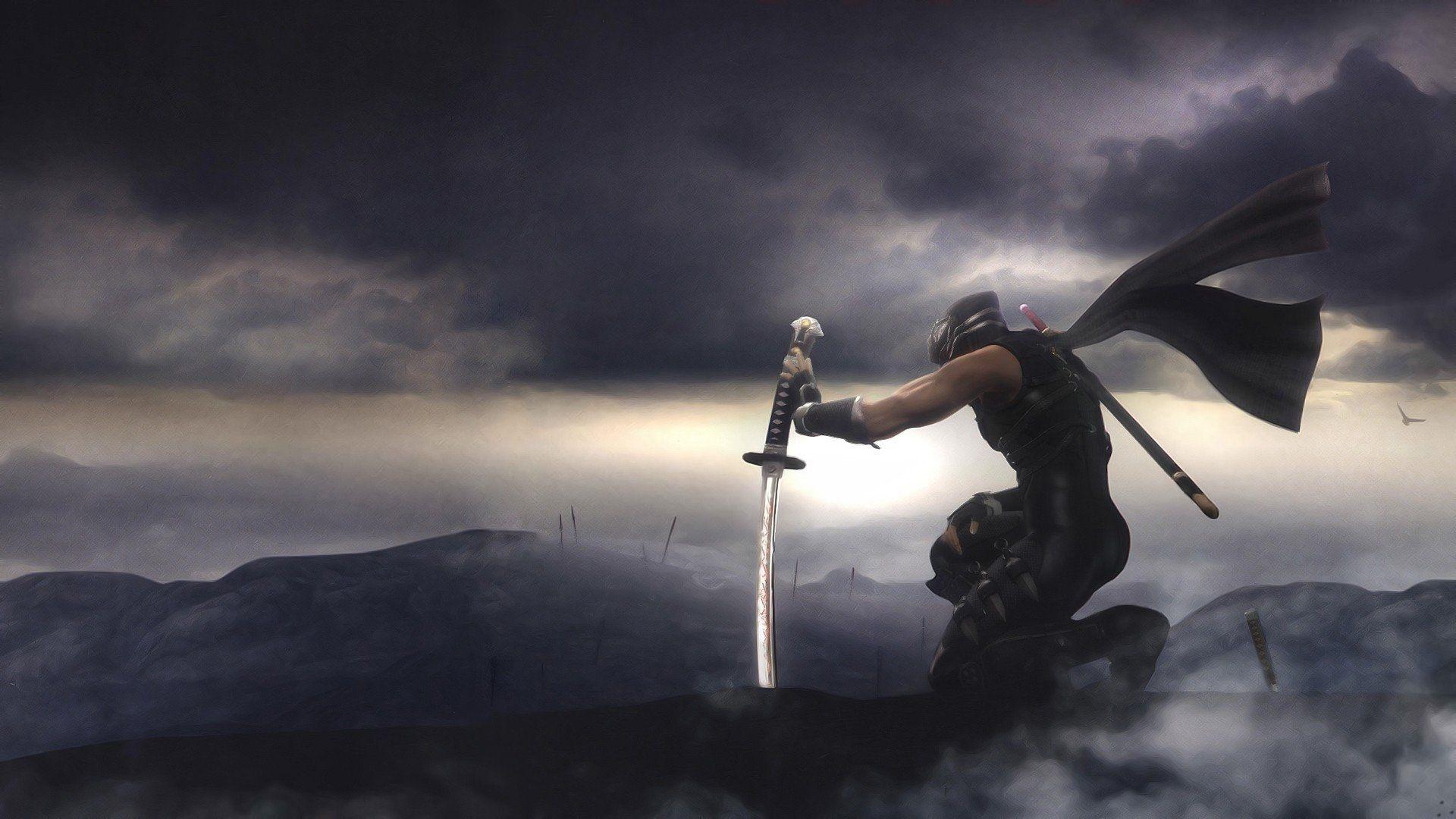 It's here! The fourth installment in my So You've Played series where I recommend books based off of a popular game. This week I am going to be delving into what made Ninja Gaiden a huge hit and what fantasy books you can get into that are similar!
So…Ninja Gaiden (NINJA 外伝) is a series of action video games by gaming company Tecmo and they feature the ninja Ryu Hayabusa as the protagonist. The series was originally known as Ninja Ryukenden (忍者龍剣伝, Ninja Ryūkenden, "Legend of the Ninja Dragon Sword") in Japan. In Europe and the USA the games were originally called Shadow Warriors.
In these games, you play as Ryu and have to essentially fight various enemies to get to an end goal. The game features bosses of varying styles including golems or monsters and you use a plethora of weaponry and combos to defeat your enemies like a true ninja warrior. They're addictive games with lots of blood and killing which make you feel like a badass when done correctly. On the harder settings the games can become infuriating as you try and survive onslaughts of enemy ninjas, brawlers and other fodder. This has not been an easy list to put together and I have spent a good few hours researching books with ninjas…
With that being said, I have below a list of books which have ninja elements to them allowing you to live out parts of the life of a ninja without any of the dangers!
"Before you embark on a journey of revenge, dig two graves."
---
The Ninja
We begin with the perfect name for a book related to ninjas. The Ninja by Eric Van Lustbader is a story of revenge, love and murder but it doesn't actually have any fantasy elements.
The description for the book says that out of the violent chaos of medieval Japan, a band of men from the mountain provinces rose to become some of the world's most feared warriors. These men trained to perfect their art – a deadly union of martial skill and deception – to defend themselves against the warlords, samurai and bandits who sought to exploit them.
Hundreds of years have passed and their names are a legend whispered down the generations. A select few are still trained in the ancient craft. Nicholas Linnear is one of these elect. As the city of New York is terrorized by a ritualistic murderer, he may be the only man who can stop these killings. A ghost, an assassin, guided by honour and tradition: the Ninja.
I really felt this was an apt choice for this list. A ninja in New York is quite like some of the missions in the Ninja Gaiden games since you don't always fight in Japan or Asia. I like the fact that this features a very non-Asian name because it will probably be a cool character arc for Nicholas as he is trained in the mysterious ways of the ninja to stop this serial killer. This was written over 40 years ago so might be a little dated compared to some of the other titles on this list.
This book is a part of Kindle Unlimited though so you can get it for "free" or you can buy it in paperback on Amazon UK here or Amazon US here. There are eight books in this series too so plenty of ninja to get your teeth into if you enjoy the first book.
---
The Ninja Daughter
The Ninja Daughter is a book released November 5th 2019 by Agora books. This is a story about a Chinese-Norwegian modern-day ninja with family issues who fights the Los Angeles Ukrainian mob, sex traffickers, and her own family to save two desperate women and an innocent child. This all starts because Lily's sister is murdered and so she dedicates her life and ninja skills to the protection of women. (warning this book has at least one mention of rape and may/may not have scenes)
There are family issues between her and her parents and she has to hide her learning of the ninja lifestyle for fear of dishonor by her Chinese mother. But when a woman and her son she escorted safely to an abused women's shelter return home to dangerous consequences, Lily is forced to not only confront her family and her past, but team up with a mysterious―and very lethal―stranger to rescue them.
This has so many good talking points. For one it's a female driven story about a woman who wants vengeance, justice and to right the world. The fact that this is about a female ninja is ace because it is normally a man who is the ninja due to dishonor of women fighting. It also sounds like it's got a lot of issues to be worked out for the main character across this trilogy. It's also set in the west and not the east which is fine because the other books are more focused in Asia or based in a fantasy world similar. I personally like the fact this has serious themes too because I would then expect the fighting to be quite brutal and graphic which is very much like the Ninja Gaiden games. If the book doesn't have graphic scenes then what can you expect from a silent killer?
You can add The Ninja's Daughter to your Goodreads TBR here and you can purchase a paperback copy of this book on Amazon UK here or Amazon US here.
---
Nightblade
Ok, this book sounds really really cool and if I'm completely honest, my favourite one on the list. It is definitely an adult story but features three young people, Ryuu, Moriko and Takako as they go through a coming-of-age story.
Ryuu is a boy orphaned by violence at a young age. Found by a wandering warrior, he learns he may have more strength than he ever imagined possible.
A quiet child, Moriko is forced into a monastic system she despises. Torn from her family and the forest she grew up in, she must fight to learn the skills she'll need to survive her tutelage under the realm's most dangerous assassin.
Young, beautiful, and broke, Takako is sold to a brothel to pay for her father's gambling debts. Thrust into a world she doesn't understand and battles she didn't ask for, she must decide where her loyalties lie.
From what I've read about the book, there are some scenes of graphic beating and rape, so I am putting this here to warn you because this will be a reason to not read it. However, with that being said, the review I read said that the story was good despite these scenes and this particular reviewer gave the book 4 stars but said would have been 5 if not for the rape as they don't like that in their stories. I can appreciate this viewpoint and obviously it's up to you if you want to read this book or not.
I've chosen this book because it has struggles, assassins, brutal struggles and a coming-of-age story for three separate points of view. I've also read the characters cross paths which is something I love when it happens (think GoT). I have actually added this to my Goodreads TBR because I think this sounds excellent so if you also want to you can do that here.
You can purchase a copy of this book from Amazon UK or Amazon US. It is also a part of Kindle Unlimited (at least for UK Amazon, not sure about US).
---
Shadow of the Fox
Shadow of the Fox by Julie Kagawa is a book I've had on my Kindle for agesssss. I wanted to include this book because although it doesn't have a direct connection to Ninja Gaiden with any ninjas it does carry a lot of other similarities that are present in the games.
The story is about a half kitsune, half human girl called Yumeko. She is raised by monks in a temple but has to hide her yokai nature from them. One thousand years ago, the great Kami Dragon was summoned to grant a single terrible wish – and the land of Iwagoto was plunged into an age of chaos and darkness.
The blurb goes on to say that there are many who would claim the dragon's wish for their own. Kage Tatsumi, a mysterious samurai of the Shadow Clan, is one such hunter, who has orders to retrieve the scroll…at any cost. Fate brings Kage and Yumeko together. An uneasy alliance if formed after Yumeko promises to lead Kage to the scroll. This brings Yumeko survival but what Kage seeks is hidden away, and her deception could ultimately tear them both apart.
I really liked the sound of this book when I bought it as a Kindle deal and as a reminder to myself now as I research it I find that the idea of dragons, yokai and samurai combat to not only be elements of Ninja Gaiden (monsters, animals, weapons, combat, treachery) but also a really cool setting for this trilogy written by Julie Kagawa.
If you'd like to add this to your Goodreads TBR then click here. You can purchase this book on Amazon UK or Amazon US.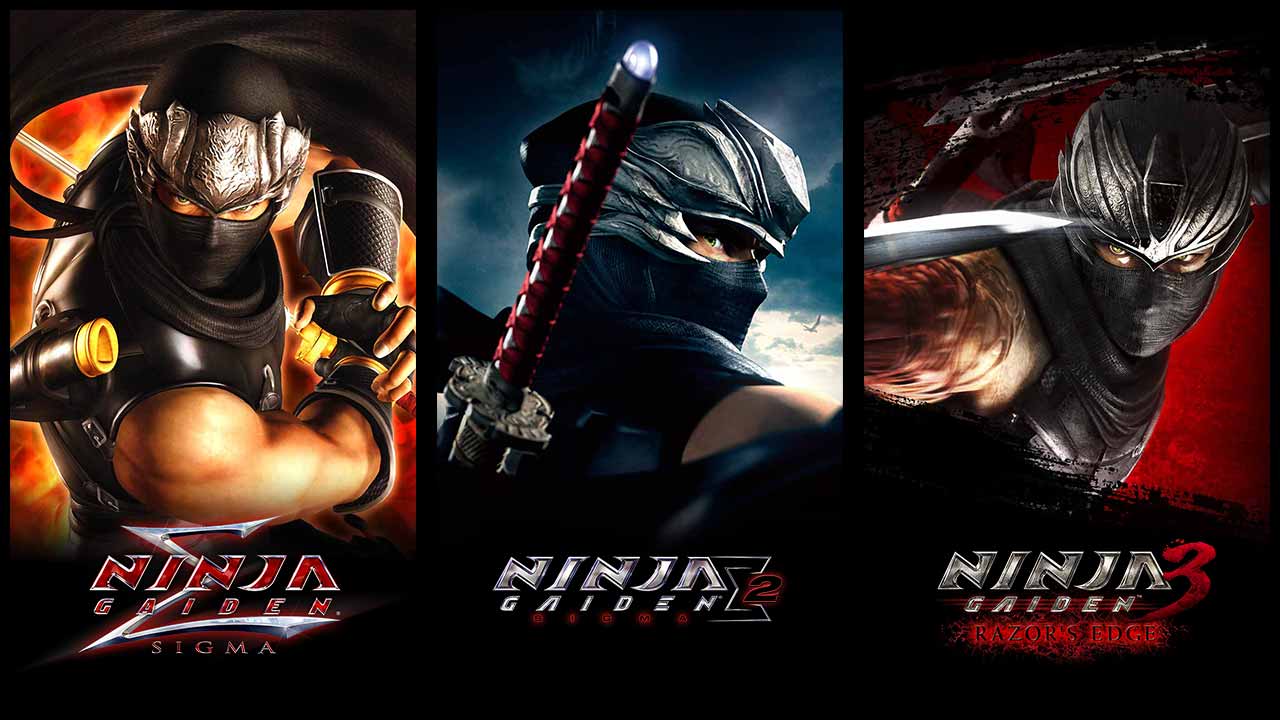 I hope you've enjoyed this entry into the So You've Played series. It was actually the hardest one to do yet! Trying to find fantasy stories with ninjas is not easy let me tell you. Luckily I managed to spend a few hours digging and brought together some books which have elements of the very gory, very fun games and I hope you find something here to add to your TBR or to purchase. I have added a couple of these to my TBR on Goodreads. Send me a friend request on Goodreads from the social links around the site and I'll add you 🙂
If you like science fiction and fantasy books then consider joining The Oasis Discord here – it's free and has a great community, buddy reads, community reads and much more!

See you next Saturday!