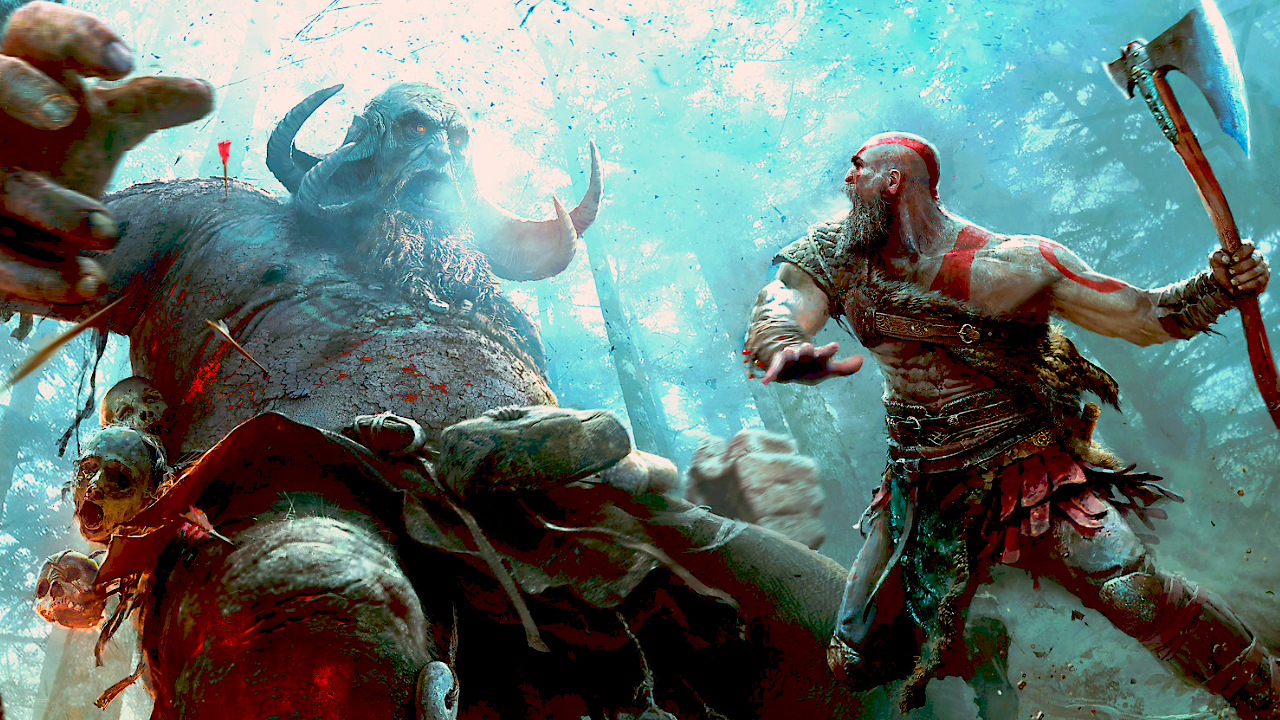 Welcome to the newest entry into the So You've Played series…God of War!
This game started on the Playstation 2 in 2005 and has become a staple exclusive for Sony and their Playstation consoles. God of War has spanned eight games with a ninth currently in production.
The story (in a nutshell) follows spartan Kratos getting revenge against the Greek Gods after Ares (Greek God of War) tricks him into killing his family. The later game follows his Son, Altreus, who finds conflict with the Norse Gods.
From the description above you can see what kind of exciting books you can expect to find. These are going to focus on warfare, violence, revenge, redemption and most importantly Greek and Norse stories.
---
Percy Jackson and the Lightning Thief
Percy Jackson should come as no surprise to anyone who knows what it's about and if you don't then rest assured this was a book that had to be on this list despite the fact that it is really a middle-grade book.
Percy Jackson finds out he is half god, half human – a demigod. His mum sends him to Camp Halfblood to mix with other demigods. It's here he learns that his father is Poseidon, king of the seas. Along with some friends Percy sets off to reach the gates to the underworld to prevent a catastrophic war between the Olympian Gods.
This book as I've mentioned is aimed at young children or teenagers but can equally be enjoyed by all ages for it's fast pace and great action scenes. This book currently sits on Goodreads with an overall rating of 4.27 after more than 2.2 million ratings!
You can add it to your Goodreads TBR here. There are a total of 5 books in the series with Percy and his friends.
---
A Thousand Ships
A Thousand Ships written by Natalie Haynes is a story that puts the women, girls and goddesses at the center of the stories we know so well. This re-telling delves into how the lives of various women were affected as we see how the Trojan women whose fates lay in the hands of the Greeks changed and what they did next, the Amazon princess who fought Achilles on their behalf, Penelope awaiting the return of Odysseus and the three goddesses whose feud started it all, these are the stories of the women whose lives, loves, and rivalries were forever altered by this long and tragic war but we are never told.
This book sits on Goodreads with a current rating of 4.13 after over 21,000 ratings. You can add this to your Goodreads TBR here.
---
Circe
Circe by Madeline Miller is a book that despite it's young age (Published April 2018) has soared into reader's hearts as a favourite for Greek mythology.
In the house of Helios, god of the sun and mightiest of the Titans, a daughter is born. But Circe is a strange child – not powerful, like her father, nor viciously alluring like her mother. Turning to the world of mortals for companionship, she discovers that she does possess power – the power of witchcraft, which can transform rivals into monsters and menace the gods themselves.
Threatened, Zeus banishes her to a deserted island, where she hones her occult craft, tames wild beasts and crosses paths with many of the most famous figures in all of mythology, including the Minotaur, Daedalus and his doomed son Icarus, the murderous Medea, and, of course, wily Odysseus.
But there is danger, too, for a woman who stands alone, and Circe unwittingly draws the wrath of both men and gods, ultimately finding herself pitted against one of the most terrifying and vengeful of the Olympians. To protect what she loves most, Circe must summon all her strength and choose, once and for all, whether she belongs with the gods she is born from, or the mortals she has come to love.
I have this book on my Kindle and have done for a while now since it popped up for £0.99 a while back. It sounds so good revisiting it for the article and I really need to get to it. It's sitting on Goodreads with an overall score of 4.26 after over half a million ratings. You can add it to your Goodreads TBR here.
---
House of Names
House of Names is a retelling of the tragic story of Agamemnon and his family. In a nutshell, dad tricks daughter to come to front of war by telling her she can marry Achilles. Daughter gets sacrificed to help dad get good winds as he sails to Troy for war. Meanwhile at home wife isn't happy and gets into bed with prisoner and they plot the murder of Agamemnon on his return.
Three years later, he returns home and his murderous action has set the entire family – mother, brother, sister – on a path of intimate violence, as they enter a world of hushed commands and soundless journeys through the palace's dungeons and bedchambers. As his wife seeks his death, his daughter, Electra, is the silent observer to the family's game of innocence while his son, Orestes, is sent into bewildering, frightening exile where survival is far from certain. Out of their desolating loss, Electra and Orestes must find a way to right these wrongs of the past even if it means committing themselves to a terrible, barbarous act.
This sounds like a book of intense revenge and trust, murder and betrayal. You can add this book of death to your Goodreads TBR here.
---
Lore
The final Greek-related book on this list before we head into Norse gods is Lore. This book was released at the start of 2021 and has almost 30,000 ratings so far. Its cover does remind me of Circe a little.
Every seven years, the Agon begins. As punishment for a past rebellion, nine Greek gods are forced to walk the earth as mortals, hunted by the descendants of ancient bloodlines, all eager to kill a god and seize their divine power and immortality.
Long ago, Lore Perseous fled that brutal world in the wake of her family's sadistic murder by a rival line, turning her back on the hunt's promises of eternal glory. For years she's pushed away any thought of revenge against the man–now a god–responsible for their deaths.

Yet as the next hunt dawns over New York City, two participants seek out her help: Castor, a childhood friend of Lore believed long dead, and a gravely wounded Athena, among the last of the original gods.

The goddess offers an alliance against their mutual enemy and, at last, a way for Lore to leave the Agon behind forever. But Lore's decision to bind her fate to Athena's and rejoin the hunt will come at a deadly cost–and still may not be enough to stop the rise of a new god with the power to bring humanity to its knees.
Now, I hadn't read anything about this book until now but wow does it sound amazing. Kind of like a Hunger Games set in NYC with Greek Gods. I've added this to my Goodreads TBR and you can do so too here.
---
The Shadow of the Gods
For those of you who have read The Shadow of the Gods this will come as no surprise as the first Norse-inspired book I've listed. For those of you who have yet to read this – lucky you.
TSOTG is the first book in a brand new trilogy by John Gwynne. It follows three points of view (POV) as each character deals with their own problems. A huntress on a dangerous quest, a noblewoman who has rejected privilege in pursuit of battle fame, and a thrall who seeks vengeance among the famed mercenaries known as the Bloodsworn.
It's a book filled with fast flowing action, brutal fight scenes, characters full of life and enemies more ferocious and dangerous than you will expect. This book is heavily inspired by Norse stories, gods, lands and ways of life. It's a brilliantly written book that I thoroughly enjoyed and you can add it to your Goodreads TBR here. After almost 4,000 ratings this book has an overall score of 4.38.
You can get a signed copy from The Broken Binding here and don't forget to use the code BLURB5 on all your orders to save yourself some money!
---
American Gods
American Gods has some Norse gods activity in it but overall it is a book about more than just those gods. It's a story about old gods vs new gods. A story about belief and power. Corruption and looking out for number one.
It centers around a man named Shadow who days before getting out of prison is informed his wife has died in a car crash. On the plane home he meets a man who calls himself Mr. Wednesday. He proclaims to be a god and the king of America. Thus begins our story of American Gods.
Full disclosure – I couldn't get into this book myself. I didn't like the tv show either after a few episodes. Dark and dreary but not grimdark. For me it was like the tv was on the blink and grey lines were running down it for the whole time. It just didn't click for me. However, I know that many many people have loved it and the Goodreads rating of 4.10 after more than 800,000 ratings should tell you it's a brilliant book.
You can add it to your Goodreads TBR here. You can get a copy from The Broken Binding here – just don't forget to use the promo code BLURB5 for all of your orders to save yourself some money.
---
Norse Mythology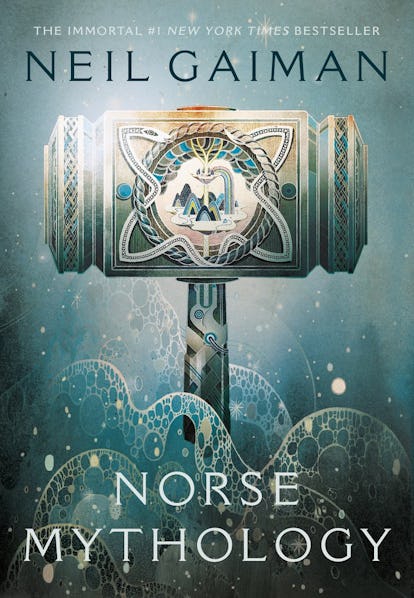 Back-to-back Gaiman books! I didn't want to specifically put these together but it is what it is and what list of Norse inspired fantasy books would be complete without a book called 'Norse Mythology'.
It is a book of Norse Myths but retold by Neil with his signature dark magic. If you've not read anything about Norse gods you should start here for a perfect introduction to Thor, Loki, Odin, Freya and others. This book can be added to your Goodreads TBR here and currently has a score of 4.08 after more than a quarter of a million ratings.
---
Runemarks
Runemarks by Joanne M Harris is a book about a little girl called Maddy. The cover by Gollancz (2016 printing) is beautiful and I love the colours used in the image, especially of the horse.
Seven o'clock on a Monday morning, five hundred years after the end of the world, and goblins had been at the cellar again. . . . Not that anyone would admit it was goblins. In Maddy Smith's world, order rules. Chaos, old gods, fairies, goblins, magic, glamours – all of these were supposedly vanquished centuries ago. But Maddy knows that a small bit of magic has survived. The "ruinmark" she was born with on her palm proves it – and makes the other villagers fearful that she is a witch (though helpful in dealing with the goblins-in-the-cellar problem). But the mysterious traveler One-Eye sees Maddy's mark not as a defect, but as a destiny. And Maddy will need every scrap of forbidden magic One-Eye can teach her if she is to survive that destiny.
This sounds like a fun book in which the tales of old haven't actually died out and the only person who knows this could be Maddy and a mysterious traveler called One-Eye. If you've read The Gospel of Loki by the same author, that book stands as a prequel for this one. I've added this to my TBR and you can add it to you Goodreads TBR here too.
---
The Broken Sword
Thor broke the sword Tyrfing to save the roots of Yggdrasil, the tree that binds earth, heaven and hell. Now the elves need the weapon for their war against the trolls. Only Scafloc, a human kidnapped and raised by elves, can hope to persuade Bolverk the ice-giant to make Tyrfing whole again. But Scafloc must also confront his shadow self, Valgard, the changeling in his place among men.
This sounds so good! It's got Thor breaking a sword, a tree than binds the three realms within Midgard, elves fighting trolls and the protagonist fighting his own shadow self (anyone remember Shadow Link from LoZ?). Honestly, this sounds so brilliant. It's not even a big book either coming in at around 274 pages. It was first published by Gollancz in 2002 but has had a more recent re-print and Kindle edition formed in the recent years.
I've added this to my Goodreads TBR (these articles will be the death of me) and you can add it yours too here.
---
All the Windwracked Stars
The Windwracked Stars by Elizabeth Bear is a book that falls into the sci-fi and fantasy genres. I'll list the blurb here for ease:
It all began with Ragnarok, with the Children of the Light and the Tarnished ones battling to the death in the ice and the dark. At the end of the long battle, one Valkyrie survived, wounded, and one valraven – the steeds of the valkyrie.
Because they lived, Valdyrgard was not wholly destroyed. Because the valraven was transformed in the last miracle offered to a Child of the Light, Valdyrgard was changed to a world where magic and technology worked hand in hand.
2500 years later, Muire is in the last city on the dying planet, where the Technomancer rules what's left of humanity. She's caught sight of someone she has not seen since the Last Battle: Mingan the Wolf is hunting in her city.
So it sounds like it's fantasy because of Ragnarok (which is the destruction of the Norse Gods in a huge battle) but it's scifi because it talks about technology and planets. Most importantly this book follows a Valkyrie and her valraven (horse). If you enjoyed Thor: Ragnarok but wanted more of the strong female lead, Valkyrie, then this is probably the book for you. You can add this to your Goodreads TBR here.
---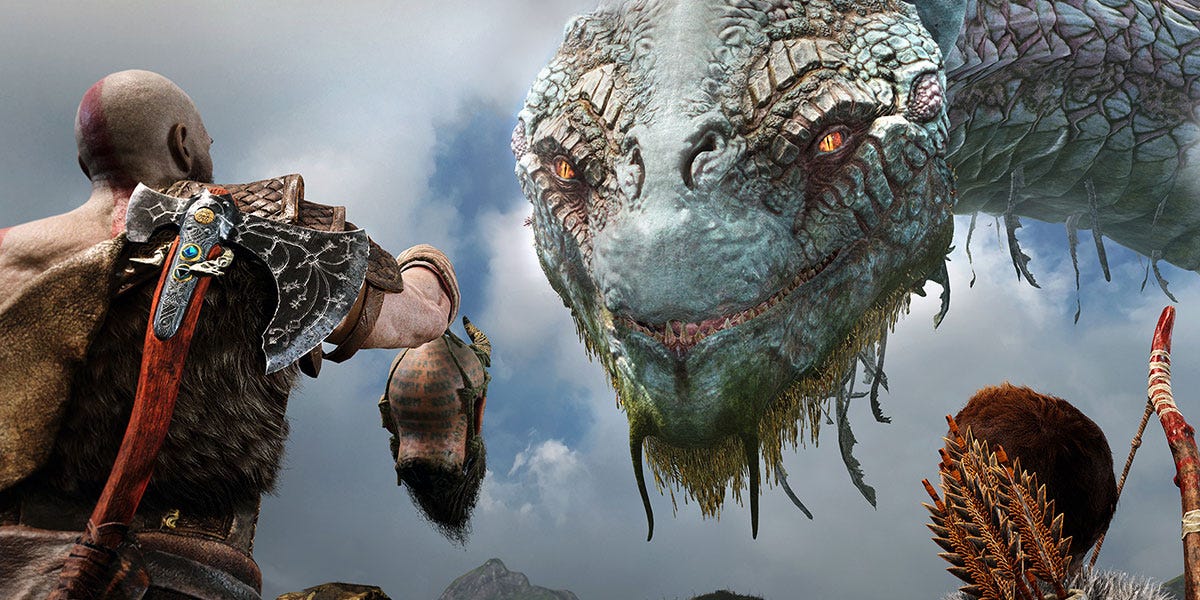 I hope you've enjoyed this entry into So You've Played. If you have added any of the books to your TBR then let me know here or on Twitter @BookishBenny.
If you like science fiction and fantasy books then consider joining The Oasis Discord here – it's free and has a great community, buddy reads, community reads and much more!
See you next Saturday for a new entry!