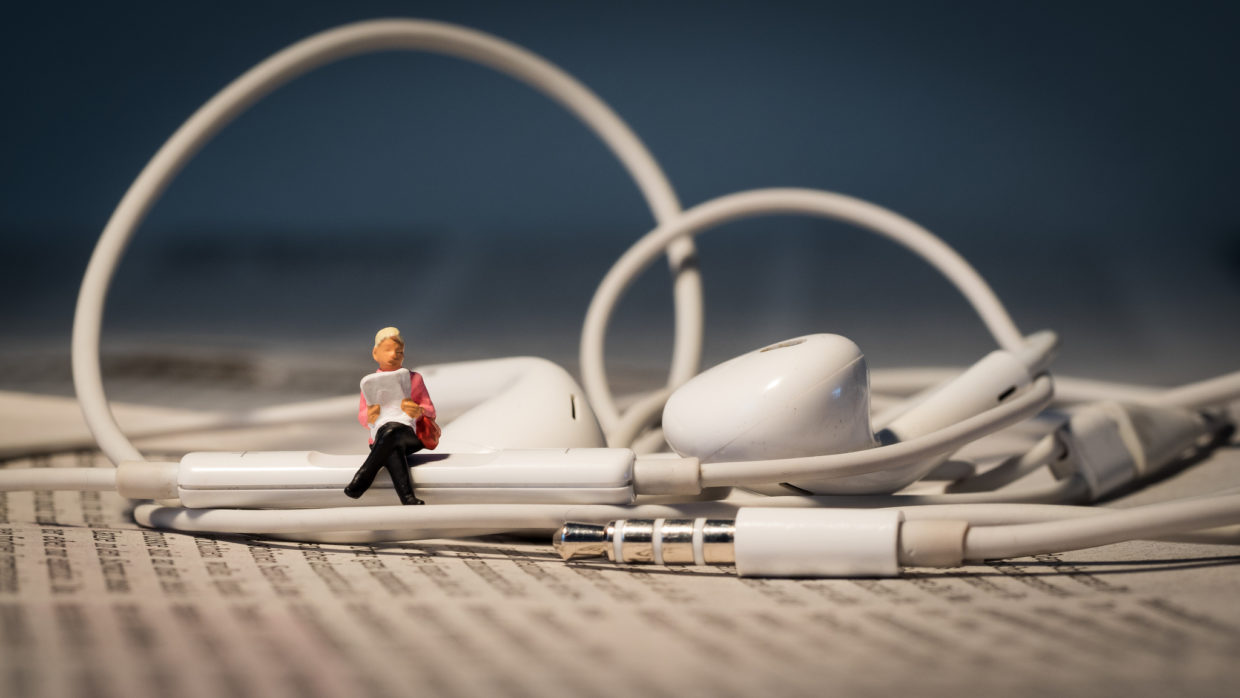 Hello! I wanted to follow on from last weeks post (How to make audiobooks work for you) with the benefits of audiobooks. There are lots of reasons to enjoy them and I'm going to list five benefits to using them.
Inclusion
Not everyone can enjoy books in their original format. This might be because of a sight problem, a physical disability or a mental disability. Audiobooks blast through those barriers leaving them in pieces on the floor. Stories are for everyone and audiobooks bridge a gap that some were previously unable to cross.
Screen time reduction
We spend so much of our lives in front of screens. Work with computers, home with computers, mobile phones, television, tablets etc – it's not good for us. Listening to an audibook gives your eyes and brain a rest from the glare while still enjoying your favourite books, sometimes with celebrity narrators (Andy Serkis reading The Hobbit and LOTR?).
Multi-tasking
Audiobooks allow you to do multiple things at once and is one of the things I love most about them. I am someone who loves to accomplish many goals and being able to listen to a book while working out at the gym, washing up or driving means I can almost always be reading which brings me onto my next point…
Reading goals
A lot of bookworms set themselves reading goals for the year and giving yourself another format of reading allows you to increase the amount of books you can read, thus allowing you to smash through that goal you've set yourself on New Year's Day.
Improve vocabulary
So this is a benefit that is more a bonus than "oh I really want to listen to audiobooks to improve my speech" but it does help nevertheless. It can be hard knowing how to pronounce certain words or understanding what context a word is used in (especially if you're listening to a book in a second language, like English) and listening to audiobooks can really help with this. It can also help with the pronunciation of names since some of the ones authors choose for their characters in SFF can be tricky to get your head around.
---
There are some really good benefits to listening to audiobooks so get signed up today and start listening while you wash up, improve your vocabulary, smash that reading goal, smash through barriers and protect your eyes from screen glare. If you've got any benefits then let me know here on the comments or on twitter @BookishBenny.
If you like science fiction and fantasy books then consider joining The Oasis Discord here – it's free and has a great community, buddy reads, community reads and much more!
Thanks for reading!